Tag Archives:
Dwayne the Rock Johnson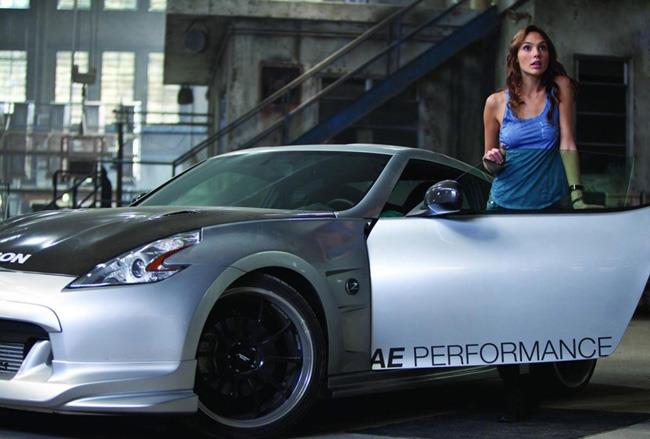 That's right! Gal Gadot, Vin Diesel, Paul Walker and company are now currently filming Fast and Furious 6. It has begun! Director Justin Lin, who was also responsible for Fast Five, had this to say: "It's 2am & just got up for the 1st day of FF6. Always love the calm & silence of the night b4 going on set. Let's go shoot a f@#kin' movie!"
They are starting to film around London, as everyone is back in the mix. There will also be some new faces, including Gina Carano and Rhianna (who is still only rumored to be in it). Stay tuned for more news on Gal Gadot and Fast Six.
Here are a couple more pics from the fabulous set of Fast and Furious 6, set to release in March 2013. The first pic shows Gal Gadot and Dwanye the Rock Johnson sharing a moment. The second pic shows Gal Gadot in a motorcycle racing scene. Yes, the bike that Gal Gadot is riding is one helluva lucky bike.
The Fast and Furious 6 set just seems like one of the most fun sets to be on. The filming so far is going well, and we're all in for another adrenaline rush when this film guns it to the theaters. Here are a couple of more pics from the set of Fast and Furious 6. One is of Dwayne the Rock Johnson taking us to the gun show, as usual, and the other is a pic on set of Gal Gadot and her sister. Gal Gadot is sporting a nice little cut from her action scene. Stay tuned for more news on Gal Gadot and the Fast and Furious 6 shooting.