Tag Archives:
the fast and furious 6
Gal Gadot still has the time in her spare time from shooting Fast and Furious 6 to do some modeling for Castro brand clothing. Below are pictures of Gal Gadot modeling an amazing royal blue blazer and leather pants, as well as a picture of Gal Gadot with co-stars Paul Walker and Sung Kang. Check them out: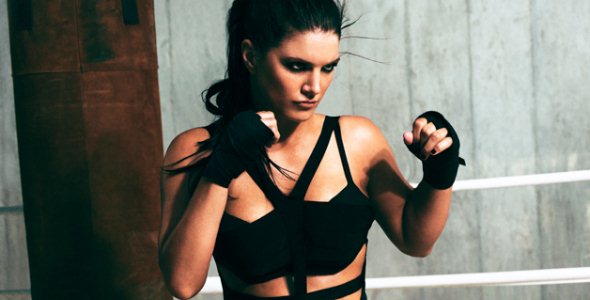 The
Fast and the Furious 6
is slated for a May 24, 2013 release. The latest addition to the cast of the sequel is Gina Carano, the star of Haywire and a MMA champ. We already know that Luke Evans will be joining the cast, but in a few interviews he has revealed some plot points. Carano will be a part of Dwayne "The Rock" Johnson's team.
Evans will be playing a leader of a group of thieves that are going after the same heist job as Dominic Torretto 's (Vin Diesal) team. We have also found out that the film will take place in parts of Europe, possibly Germany.
So it looks like with Gina Carano, Michelle Rodriguez and Gal Gadot, there will be quite a good number of badass chicks in the film. We can't wait!