Tag Archives:
Tyrese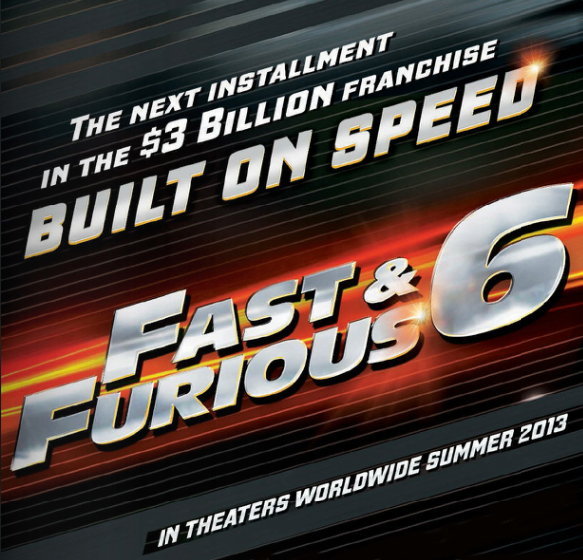 The first promo photo has been released for Fast & Furious 6. The film is currently gearing up for production, with principle photography set to begin in Europe sometime in the next few weeks or so.
Gal Gadot is definitely set to appear in the next installment, along with many familiar faces from Fast Five, such as Tyrese, Ludacris, Eva Mendes and so on. The new actors coming in are Gina Carano (Haywire), Rihanna, Luke Evans, and David Tennant.
There's nothing to revealing about the promo poster, but at least it's something. Fast & Furious 6, directed by Justin Lin, will be released on May 24th, 2o13.
See Also
Brittany Furlan Bio
Here we have a behind the scenes look on the set of Fast and Furious 6! Things get a little out of hand fairly quick when Tyrese starts complaining about how big Paul Walker's trailer is. Ludacris agrees and he takes things into his own hands. There's also some Gal Gadot time in there, looking as amazing as ever.
Tagged

behind the scenes, fast and furious 6, Gal gadot, gun shot, gunshot, paul walker, pee, piss, plant, RV, trailer, Tyrese, urine
The production of Fast and Furious 6 is going smoothly, and we have more set pics to share  .  Below you'll find a picture of Gal Gadot, Michelle Rodriguez, and Tyrese sharing a moment before the next scene begins. There's also a picture of Gal Gadot behind the wheel of a car where the make and model is yet to be determined. Stay tuned for more Fast and Furious 6 pictures, news, and video footage, as well as the latest news on Gal Gadot.
Must See: Reality Stars