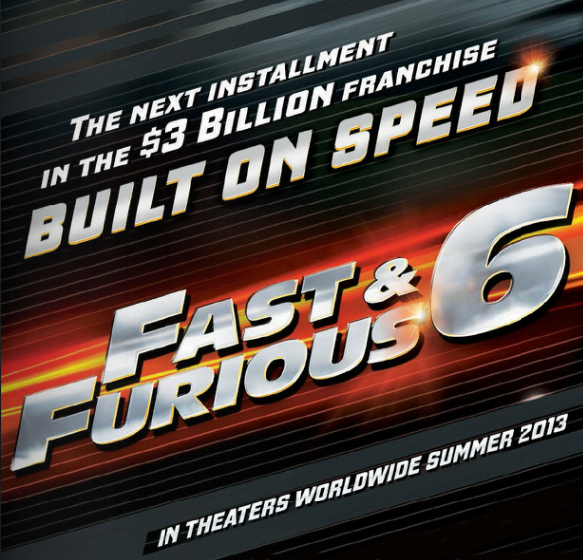 The first promo photo has been released for Fast & Furious 6. The film is currently gearing up for production, with principle photography set to begin in Europe sometime in the next few weeks or so.
Gal Gadot is definitely set to appear in the next installment, along with many familiar faces from Fast Five, such as Tyrese, Ludacris, Eva Mendes and so on. The new actors coming in are Gina Carano (Haywire), Rihanna, Luke Evans, and David Tennant.
There's nothing to revealing about the promo poster, but at least it's something. Fast & Furious 6, directed by Justin Lin, will be released on May 24th, 2o13.